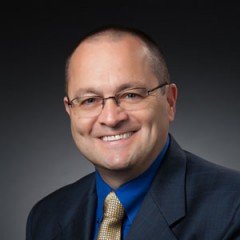 I have been a trial lawyer for more than 20 years. During a large portion of that time, I was a defense attorney representing individuals, their employers and insurance companies in simple personal injury, catastrophic injury and wrongful death cases involving tractor trailers, automobiles and premises liability. The bulk of that time was devoted to defending tractor-trailer companies and their insurance companies. I concentrated in this area because it requires specialized training and experience, something I obtained in my many years of defense work.
Tractor trailer collisions are a much more complicated and specialized area of litigation. If your attorney has not handled these cases for a significant period of time, they run the risk of missing many important issues that only an expert in tractor trailer litigation can recognize.
During my time as a defense attorney I was responsible for handling many hundreds of cases, resolving them through settlement or trial. Simply stated, I know how the insurance companies work and how they want to resolve claims.
At about the 17 year mark in my practice, something changed. A close friend of mine (who happens to be among the best trial attorneys in the country) persuaded me to switch sides (become a plaintiff's attorney) because, in his eyes, my talents were best suited to help those who are injured or whose families suffered a death from the negligence of others. So, I joined his practice and became an advocate for the injured. I will never go back.
Over the next several years, I traveled throughout country handling complex personal injury and wrongful death claims, assisting local attorneys who required my expertise in complex cases. I also received additional specialized training at the Gerry Spence Trial Lawyers College. Gerry Spence's college is comprised of the most talented trial attorneys and other professionals in the country who take their time to instruct and refine trial attorney skills. My training there was invaluable. In fact, I continue to attend their courses to stay current on their techniques.
In a period of just over two years, I assisted in collecting more than 15 million dollars for my clients. While working as an advocate for those that suffered loss, I learned from the best that "relationships" with clients is the most important component to successfully litigating a case. To create a good relationship, I will meet with you, get to know you and discuss all facts and issues that will enable me to best tell your story. I will spend more time with you than most.
I select my cases based on merit and focus my energy and time on matters where my clients need me the most.
In addition to litigating cases on my own, I am often asked to assist other attorneys or, at times, I bring in other attorneys as needed to assist me. So, more often than not, more than one experienced attorney will be focusing on your lawsuit– all with no additional costs or fees to you.